343 annouced a BACK-COMPAT BLOWOUT!
The big wigs at 343 have seen the light and are making it easier for us to play our beloved Halo games on the new spec X Boxes.
Here's the official word:
Today we're thrilled to announce four more very special additions coming later this year to the Xbox One back-compat program: Halo 3, Halo 3: ODST, Halo 4, and Halo: CE Anniversary!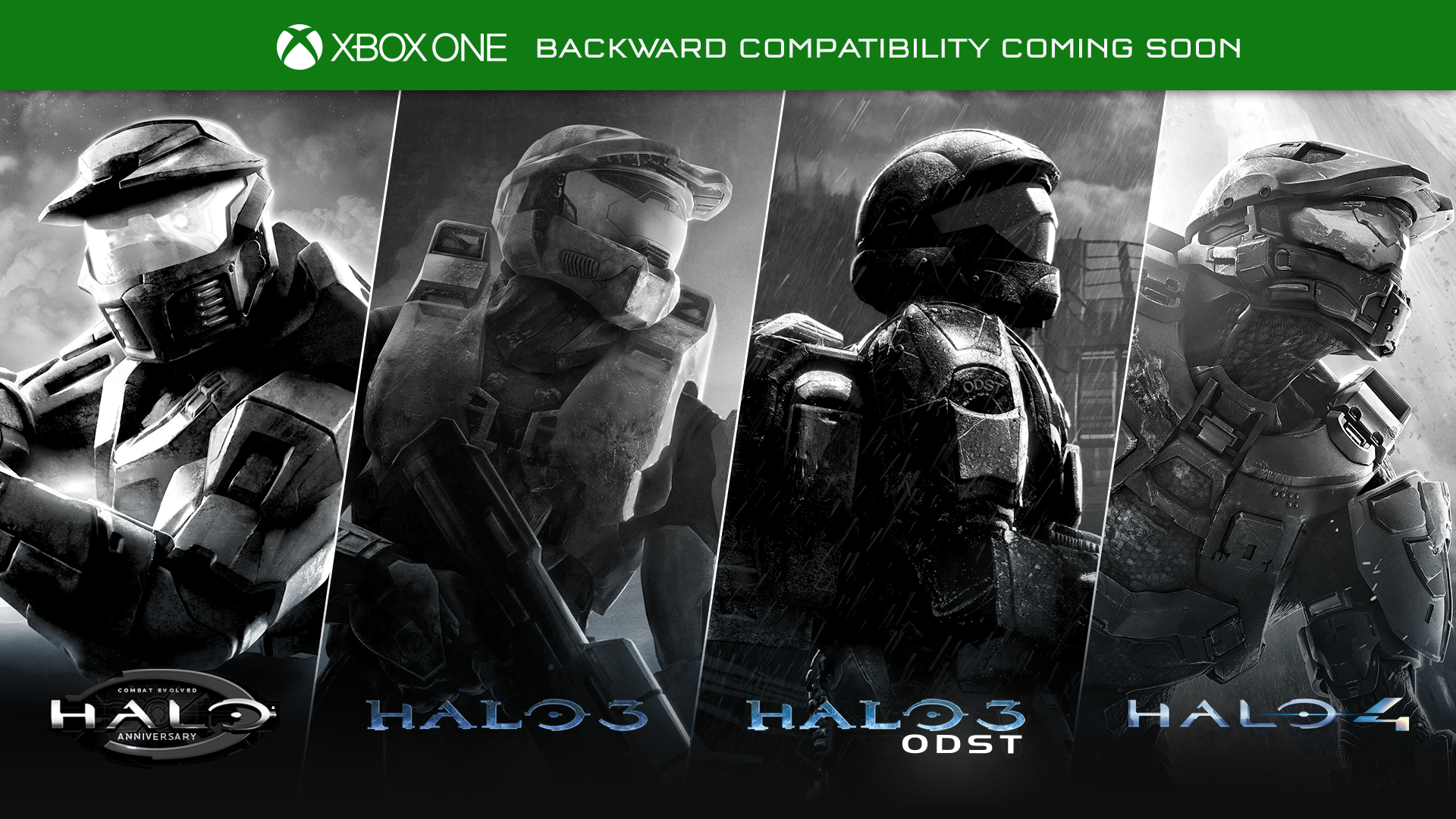 Each of these games will include campaign and multiplayer, and will even support LAN play on Xbox One – including LAN play between Xbox One and Xbox 360! Once released, you'll be able to pop in your original disc or purchase a digital copy of the game via the Xbox Store and jump right in.
Best of all, once these titles are added to the program, every Xbox 360 Halo add-on map pack in the Xbox Store will be made available for free, ensuring you have everything you need to achieve maximum enjoyment in online matchmaking or custom games. We know this is something you've been asking for, and we're excited to make these map packs available for all players.
We'll have more details on the release timing soon but in the meantime, join us at RTX Austin 2017 for an exclusive hands-on preview with Halo 3 and Halo 3: ODST running on Xbox One!