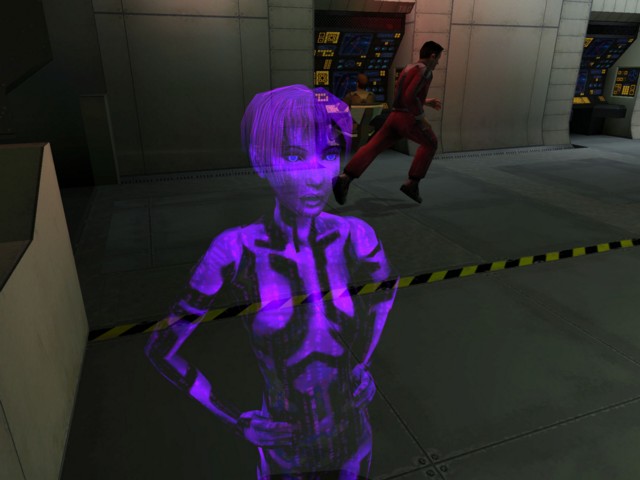 Dunno how I missed this interesting piece of Reach news....
Bungie's Roger "Sawnose" Wolfson recently confirmed on the Bungie message boards that owners of Halo: CE PC, who have authenticated their game keys on Bungie's servers, will be able to use those keys to unlock a bit of "visual flair" for Halo: Reach.
Here's
his whole dam spiel
from the forums.
Sawnose:
Yes, that was me in the podcast, and in fact we were discussing details at the office today. We should have the final feature ready for use in about a month.
We're dealing with the keygen problem as best we can. For starters, I pulled a list of keys that had actually been used as of a month or two ago, and we'll probably validate against that list. So people won't be able to just get the keygen now and claim the... reward. (i.e., people who didn't even bother to pirate the game :-) It also means that buying one of the few remaining copies at retail won't help you anymore.
So yeah, we're on it. Start spreading the word on other sites that Halo PC users should check here a couple weeks before Reach launches for details on what to do with the key.
edit - see my addendum at the end of the OP
edit -
To clarify, OLD keys work. If you ever used your key (technically, to enter the multiplayer game lobby, since that's what validates the key) at any time from 2003 until a couple months ago (May?), you should be ok. We won't be allowing NEW keys, because we'll assume they were keygenned.
"Halo 1 for Mac" users are included in this.
"Halo 2 for PC" is NOT included since Bungie wasn't involved in that port.
edit -
The reward is a small "visual flair", as was described during the last days of Halo 2 for players of that game. Not armor or anything in the Armory. We realize that some people have lost their keys or never played online to validate their key, and unfortunately we can't do anything about that. If that's you, you're not missing out on something like Recon or Flames, it's just a little indication that people have been part of a certain Halo community for a while, and we wanted to give them a nod.
As others have noted, we have no way of telling if you've played the Xbox version, so that isn't included here.
edit -
Yes, you can continue to play the game without invalidating your key.
edit -
"Halo: Custom Edition" - YES
And the precise cutoff date for CD Keys was May 26th, 2010. If your key was ever used online before then, it counts.
So, you still got the box handy?
Oh that reminds me of a pick up line: hey do you still have your virginity? No? Well can I have the box it came in?
Don't have a copy of Reach booked?
Book your copy on Amazon
.